Los papás de Meghan Markle: historia de amor y desencuentro de Doria Ragland y Thomas Markle
Aunque el matrimonio entre Doria Ragland y Thomas Markle duró poco tiempo, la pareja continuó apoyándose pese a sus diferencias y desacuerdos.
Si bien la relación entre Meghan Markle y el Príncipe Harry parece sacada de un cuento de hadas, el matrimonio entre los padres de Meghan, Doria Ragland y Thomas Markle, no corrió con la misma suerte. 
Luego de ocho años de matrimonio, la pareja se divorció cuando Meghan apenas tenía seis años de edad. Sin embargo, Thomas y Doria mantuvieron una buena amistad por el bien de su hija. 
DORIA, UN ALMA LIBRE 
Doria Ragland es una licenciada en psicología y cuenta con una maestría en trabajo social. No obstante, su experiencia profesional ha sido variada debido a sus múltiples virtudes.
Después de terminar la escuela secundaria, Doria comenzó a trabajar como maquilladora en un estudio de televisión, donde conoció a Thomas Markle. Años más tarde, Doria pasó a ser agente de viajes y propietaria de una pequeña empresa.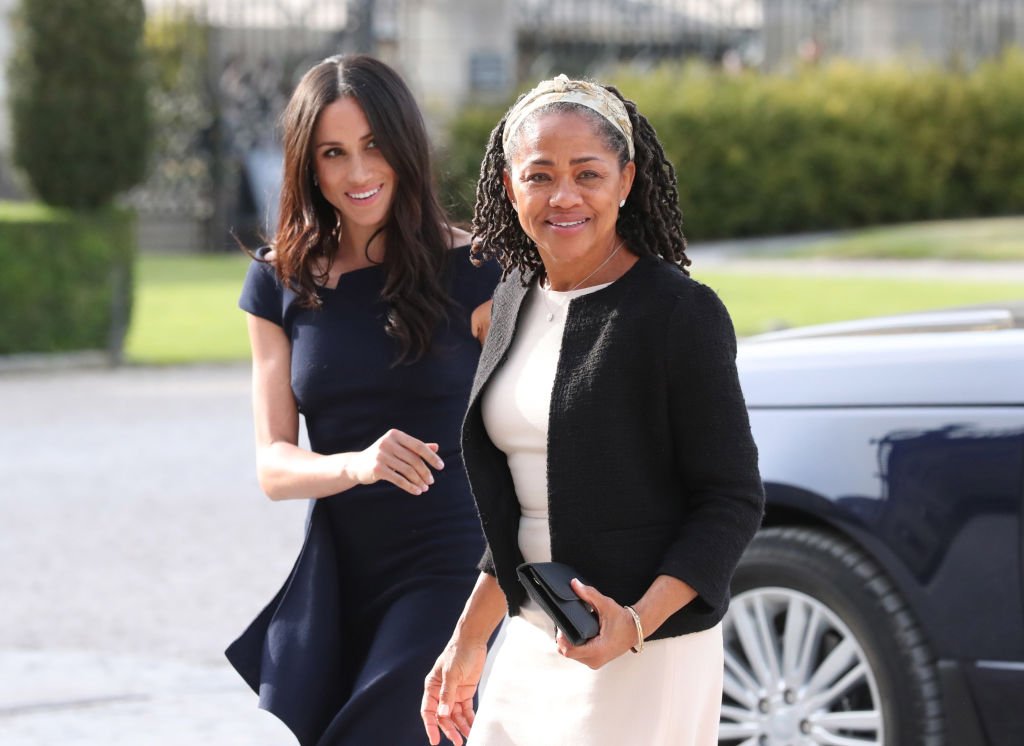 También laboró como trabajadora social durante tres años en la clínica de salud mental Didi Hirsch Mental Health Services, en Culver City, California.
Actualmente, Doria trabaja como instructora de yoga y psicoterapeuta en Los Ángeles, la misma ciudad que Meghan y Harry escogieron como su nuevo hogar.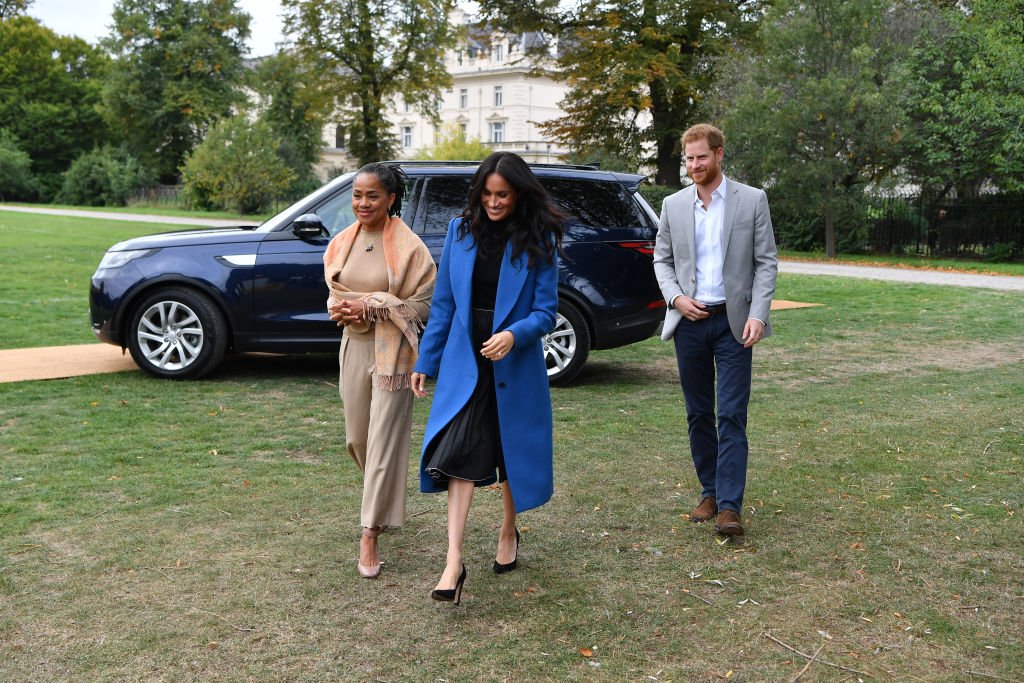 Meghan describió a su madre como un "espíritu libre" que se manifiesta no solo a través de su apariencia poco convencional, sino a través de sus buenas acciones, ya que Doria acostumbra a colaborar en causas benéficas.
THOMAS, TRABAJADOR INCANSABLE 
Nacido en una familia dedicada a la minería, Thomas Markle trabajó arduamente para construirse una pasión distinta al carbón.
Thomas logró especializarse en dirección de iluminación y dirección de fotografía, obteniendo un Premio Emmy por su trabajo en la película "Made in Chicago". 
How the British press destroyed Meghan Markle's relationship with her father Thomas Markle before she was even part of the royal family https://t.co/4RUA5MrPtc

— Insider Life (@lifeinsider) April 28, 2020
Más tarde, se desempeñó como director de iluminación en el set de la serie de televisión "Hospital General" y "Casado...con hijos".
Antes de casarse con Doria, ya Thomas había fracasado en su primer matrimonio. Esta unión le dejó a sus dos hijos mayores, Samantha, y Thomas Jr., quienes se convirtieron en los hermanastros de Meghan. 
Thomas Markle accuses Meghan and Prince Harry of 'disrespecting' Queen https://t.co/hOf3Fpa29Q pic.twitter.com/kFH0xRPH6i

— Mirror Royal (@MirrorRoyal) February 26, 2020
FAMILIA EN CONSTRUCCIÓN
A finales de los 70, Doria y Thomas se conocieron en el estudio de televisión de la serie "Hospital General" donde Doria trabajaba como maquilladora temporal y Thomas como director de iluminación.
Poco después de conocerse, la pareja se enamoró y en 1979 decidieron casarse en el Templo de Auto-Realization Fellowship de Paramahansa Yogananda en Hollywood, Los Ángeles.
Dos años después, Doria y Thomas le dan la bienvenida a la pequeña Meghan, en 1981. Tras ocho años de matrimonio, los padres de Meghan deciden divorciarse cuando ella solo tenía seis años. 
Thomas y Doria manejaron su divorcio en buenos términos, a pesar de que ya no estaban casados, la expareja continuó criando a su hija junta. 
DIVERSIDAD RACIAL
Los orígenes raciales de Doria se remontan a los tiempos de esclavitud en Georgia y Tennessee. Thomas por su parte, proviene de una familia irlandesa/holandesa con experiencia en minería. 
En sus primeros años escolares, Meghan asistió a distintas escuelas privadas donde había una gran falta de diversidad racial, lo que le generaba problemas para identificarse con alguien en su colegio.
"Mi papá es caucásico y mi mamá es afroamericana. Soy mitad negra y mitad blanca", dijo Meghan. "Ser birracial dibuja una línea borrosa que es a la vez asombrosa e iluminadora."
Cuando Meghan tenía siete años, deseaba para navidad un set de muñecas llamado "La familia corazón" que constaba de un grupo familiar constituido por una mamá, un papá y dos hijos de juguete. Este set solo venía en dos presentaciones, una familia blanca y una familia de color. 
"En la mañana de Navidad, envuelta en papel de regalo con manchas de purpurina, allí encontré a mi Familia Corazón: una muñeca de mamá negra, un muñeco de papá blanco y un niño de cada color. Mi papá había desarmado los juegos y personalizó a mi familia", recordó Meghan.
En la actualidad, Meghan mantiene una relación muy cercana con su madre luego de haberse mudado a Los Ángeles.
Por otra parte, la relación de Meghan con su padre, Thomas Markle, se ha visto muy afectada debido a unas acusaciones hechas por Thomas en contra de la pareja real, unos días previos a la boda entre Meghan y el Príncipe Harry.